Alexandra Boucher
Realtor®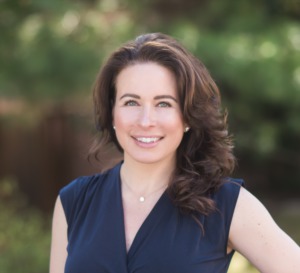 Alexandra Boucher represents a refreshing level of professionalism and integrity within the real estate community. Clients appreciate her ability to comprehend their wants, needs, and goals, and she seeks to build relationships based on commitment and trust. Alexandra's unique understanding is enriched by years of frequent relocation, granting her substantial experience with the logistical and emotional effort required of recurrent moves.
Raised in Italy, France, and Northern California, Alexandra is fluent in Italian and French. She earned a bachelor's degree from the University of California, Davis, with a double major in International Relations, Italian and a minor in Political Science, followed by a master's degree summa cum laude from the Middlebury Institute of International Studies, with concentration in international policy and national security affairs. Prior to entering the real estate profession, Alexandra served in the U.S. intelligence and defense communities. Alexandra resides in Washington DC's Chevy Chase neighborhood with her husband and three children.
Licensed in DC, Maryland, and Virginia.
Testimonials
It was an absolute pleasure working with Alexandra to purchase our first condominium. As a first-time homebuyer, we were very daunted by the process and where to begin. Alexandra took the time to explain the entire process and was always available whenever we had questions. Without Alexandra, the process would have been far more difficult and stressful, and I doubt that we would have seen it through. We are now enjoying living in our first owned property and it is all thanks to Alexandra's hard work and dedication.
- Raphael Jackson & Matthew Brigham
Alexandra was wonderful to work with! She was attentive to my needs and really took time to understand exactly what I waas looking for! She was always available when I had questions and advocated for me every step of the way. Not to mention, her organization made a really complex process so much more streamlined. I'm so grateful that I had her with me when I bought my first home!
- Tucker Petty
My husband and I decided to visit an open house where we met Alexandra. We immediately felt a connection to her and shortly after asked her to be our agent, which was the best decision we made in our home buying process. We were first time homebuyers, but Alexandra made the process a breeze. She's extremely knowledgeable, organized, and her attention to detail is impeccable.
- Beth Herbert