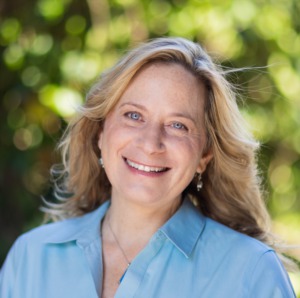 It is impossible to put a price on experience, which is why Alexandra is "priceless" to her clients. She is excited to put her years of real estate, marketing & communications expertise, extraordinary service, and dedication to work for you.
A proud second-generation Bethesda area Realtor, Alexandra's experience in real estate began by assisting her mother, Antonia "Tony" Bryk, a successful Broker for 45 years in Bethesda & Silver Spring. Alexandra graduated from Walt Whitman High School and earned her BFA in Marketing & Design from The Corcoran College of Art & Design. Before establishing her successful real estate career, Alexandra spent many years in the communications industry as a marketing and proposal design manager for Fortune 100 corporations, military defense contractors, "Big Five" accounting firms and publishers in Washington, DC, and San Diego, CA.
Her real estate profession is where her experience and dedication come together to create an unforgettable client experience. With her proven lifetime of real estate and marketing communications experience, personal attention to detail, exceptional industry and community knowledge and valuable negotiating skills, Alexandra provides her clients the highest level of service. In her time at Sotheby's International Realty since 2013, Alexandra has been consistently recognized as a Top Producing Agent.
Her clients have expressed their appreciation that Alexandra always goes above and beyond while listening to and understanding their needs and concerns. Her market knowledge ensures her clients view the newest properties and find their perfect home. Alexandra's marketing background and industry knowledge combine to attract the most buyers to her listings at the right price point. Alexandra has earned her clients' trust and long-term commitment and a reputation of being the first person they will call and refer for their real estate needs.
Since 1999, an important part of Alexandra's life outside her career has been pursuing the recovery of art stolen by the Nazis during World War II. She has been successful with locating 4 stolen paintings from Austria and facilitated their successful restitution and return to her own family. Alexandra has also helped other families find and recover lost treasures. She has established trusted relationships with the directors of the Sotheby's auction houses around the world, museum curators, archivists, and researchers worldwide, and she is active in international archival research and Restitution Art Law.
In her spare time, Alexandra enjoys spending time with friends & family, exploring the great outdoors, travel, baking, painting, photography, hosting local artist shows, and renovating her 1920's Bungalow home. She also volunteers with Habitat for Humanity and the Charles Koiner Farm Conservancy.
Testimonials
Alexandra is wonderful to work with as a person and professionally. She will go above and beyond to meet your needs and accomplish your goals. Alexandra's persistence and concern for our happiness were key to getting us our dream home. I highly recommend her to anyone!
Jacqui & Matt Kilivris
Alexandra is the best realtor a first-time homebuyer could have. She is sincerely attentive, provides thorough responses, and prompt with recommendations and suggestions. As a buyer who considers the potential of each house methodically, Alexandra works with my pace. She does not offer superficial statements like "this is your dream house!" I would recommend Alexandra to anyone looking for a realtor who provides professionalism, graciousness, and integrity!
O. Yu
We highly recommend Alexandra to anyone who wants an honest, aggressive, diligent, and results-driven realtor. Her actions prove she cares and wants the very best for you. Alexandra went above and beyond countless times on our behalf. Save your time and go with the very best the first time around with Alexandra"
Michele & Larry Smith
Alexandra was a wonderful realtor to work with! I couldn't imagine having worked with anyone else. We were so happy with the work Alexandra did for us in finding a place to rent that we went to her when it was time to buy. Alexandra is patient, understanding of the emotional investment that is buying a house, and was there for us every step of the way. With Alexandra's help we ended up buying what we hope is our forever home. Thanks Alexandra!"
Amy & Kevin McKenna
Alexandra is a very personable and dedicated Realtor who goes the extra mile to make sure her client's interests are protected. She is very invested in her client's and took very good care of us during every step of the process, making sure we were comfortable and helped us identify things we may have overlooked.
Marnie & Keith Raymond
More Testimonials