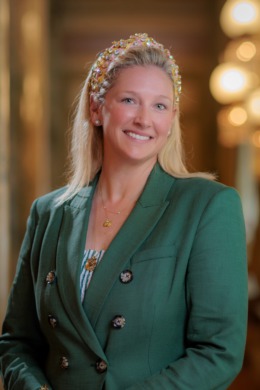 Liz Stephens is a native Washingtonian who grew up in both Bethesda and Potomac, Maryland. A graduate of the Holton-Arms School, Liz earned her bachelor's degree in Political Science at Gettysburg College. While at Gettysburg, she was a 2-time NCAA All-American in swimming. Upon graduating, she spent ten years in Arlington, Virginia, and began a 15-year career in commercial real estate, focusing on project management. Client communication, attention to detail and schedule/task management are all skills honed during her commercial real estate career. After years working closely with architects, designers, engineers and construction firms, Liz is able to assess homes from many different perspectives. Her construction and design knowledge allows her to evaluate the specific client's needs and determine the best home for them.
Following this career, Liz spent time at home with her two sons. She co-chaired the Norwood School Auction in 2017 and has been actively involved in both Norwood and Landon Schools. She has been the captain of her tennis team for the past two years.
With her love of real estate, combined with her expert area knowledge and desire to put her project management skills to work, Liz joined The Burr Group and looks forward to assisting clients in finding the perfect home. Liz currently lives in Chevy Chase, Maryland, with her family and their dog, Banks. Liz and her family enjoy travelling, skiing, boating and fishing.