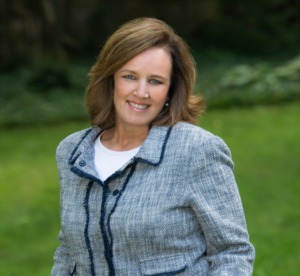 Stephanie is a lifelong resident of the Washington, DC area and enjoys all that the city has to offer including its rich history, cultural diversities and expanding communities.  After graduating from the University of Maryland, her career began in marketing and customer service with Blue Cross Blue Shield of the National Capital Area servicing professional customers and clients across the area.
 Stephanie took her business and marketing skills to Nashville, Tennessee where she joined Capitol Records working for Grammy-award winning artists such as Garth Brooks and Keith Urban.  After 5 years, Stephanie returned to DC and joined Bank of America's Community Development Banking as a Vice President in Marketing and was a lead role in housing development projects across the city.
 Giving back has always been important to Stephanie.  She volunteers as one of the directors of the Greg Gannon Canned Food Drive which is a 33-year old, grass roots effort that organizes hundreds of families each year.  Through canvassing neighborhoods across the DC Metro area, they collect over 150,000 cans for over 40 homeless shelters and food pantries.  For Stephanie, it's not just about the food, it is about our families and communities, working together, making a difference!
 Stephanie's passion for working in the community lead her to real estate. She enjoys working closely with clients and has an unwavering commitment to hard work. Known for her integrity, creativity, and diligence, Stephanie is trusted to deliver unmatched client services all with a great sense of humor! This is why she is a top producer of The Burr Group of TTR Sotheby's International Realty in their Chevy Chase office.
 Stephanie resides in Bethesda with her husband and two teenaged children.
Licensed in DC and Maryland.
Testimonials
It was a true pleasure working with Stephanie McGovern and Corey Burr on the sale of my home and the purchase of the new one. Throughout the entire process, both Stephanie and Corey exceeded my expectations. Everything went very smoothly because of their expertise, hard work, and dedication to me as their client.
- Sally
I recently listed my condo for sale in Bethesda and my realtor, Stephanie McGovern, went above and beyond to ensure a smooth process. My condo sold quickly thanks to her hard work and dedication. I highly recommend Stephanie and her team at TTR Sotheby's International Realty for their premiere services -- their guidance, knowledge, and partnership were exceptional throughout the entire process.
- Bessie Mandes
Stephanie McGovern and Corey Burr at TTR Sotheby's International Realty are outstanding in so many ways. We sold our house in no time at all, and, throughout the process, they provided timely, knowledgeable, and professional guidance. In a manner of speaking, they "had our backs" and we remain indebted to them for their service.
- Rosary Lalik
Stephanie McGovern was an amazing agent in selling our family home. Her superb marketing and communication skills, as well as an impeccable work ethic led to multiple offers within 3 days on the market. We were thrilled with her representation of us and highly recommend Stephanie to any seller or buyer.
- Sarah Havenstein
Stephanie McGovern sold our home during a difficult time of year in a market facing a number of uncertainties while other competitive homes were still sitting on the market. We especially appreciated her professionalism in handling the open houses, private viewings, and feedback. We understand that this is never an easy process for anyone, but she went above and beyond in providing support. We will never forget how hard Stephanie worked for us and her role in helping us meet our goals.
- Theresa & Michael Hyatte
More Testimonials
Open 10/1 4825 Linnean Ave NW
Washington, DC 20008